Welcome Home! Relax & enjoy your holiday home in all luxury
Olive Tree Home Management strives to add quality and value to every aspect of property management. With our extensive range of services. We offer an all-in solution for the management and maintenance of your property, we keep it in optimal condition and offer numerous additional services, with a luxurious hotel experience in your holiday home as the icing on the cake! Click for more information.
Treat yourself and your guests not only with a perfectly maintained home and a luxurious hotel experience, but also decorate your home in style with Olive Tree Home & Interior. Bathroom and wellness, dining & lifestyle, kitchen, garden furniture and patio design, home essentials and so much more. Click for more information.

Looking for a new holiday home or solid investment? Olive Tree Properties is the specialist in new-build homes in the Silver Coast region. From first appointment to on-site viewing, design or adjustments, purchase and construction: we guide you from A-Z and work together with local specialists. Click for more information.

If you also want to rent out your property, we can also support you with
Olive Tree Holiday Rentals
. We organize your rental license and offer different rental strategies.
This way, we can personalize our offer and adapt it to your needs.
Additionally, we offer many extra services so that you and your guests can relax & enjoy.
Click for more information.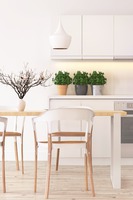 Trust
Olive Tree Home Management works with you to ensure that your property always remains your dream home, in the most optimal conditions.

Hands-on management
Do you have a special need, last-minute requests or in need of our expert advice? We are there on-site and just one phone call away.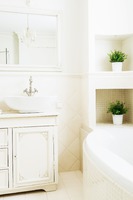 Dedication
We offer the widest range of services in combination with Olive Tree Holiday Rentals, Olive Tree Home & Interior and Olive Tree Properties, and ensure your peace of mind.
Contact us today, we're here to assist you: